Fujifilm Holdings is playing the merger and acquisition field again, as it rebounds after losing Toshiba Medical to rival suitor Canon in March.
"There are various deals on the table, though I can't give details," its new president Kenji Sukeno, 61,
told Reuters this week
. He assumed his new post Wednesday. He joined Fujifilm in 1977 and has held a number of positions, including chief financial officer for the firm's U.S. subsidiary.
Story Continues Below Advertisement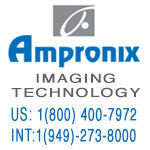 Special-Pricing Available on Medical Displays, Patient Monitors, Recorders, Printers, Media, Ultrasound Machines, and Cameras.This includes Top Brands such as SONY, BARCO, NDS, NEC, LG, EDAN, EIZO, ELO, FSN, PANASONIC, MITSUBISHI, OLYMPUS, & WIDE.

"Regarding M&A, the first priority is synergy with our present business line,"
Sukeno elaborated to Bloomberg
. "We are looking for those companies which have good technologies. We won't seek instant profit from potential M&A, but look for those companies which have potential to grow in the future."
The technology giant aims to boost operating margins for its drug arm a solid 20 percent by April 2018 – and make it profitable. The new president advised that the profitability timeline relied at present on the future of its anti-cancer agent FF-10502, in Phase 1 clinical trials in the U.S. that began in February on patients with solid tumors, including pancreatic cancer, according to a company statement. The agent inhibits DNA synthesis of cancer cells.
At the time that Canon snapped up Toshiba Medical, jilted Fujifilm was decidedly unhappy about the way the deal transpired. It issued a letter "questioning media reports that said the deal would close in time for the sale to contribute to Toshiba's finances in the fiscal year through March — a deadline that could be hard to make in light of antimonopoly laws,"
HCB News reported
at the time.
In its missive, the company noted that "the United States, Europe, China and others have M&A regulations similar to Japan's antimonopoly laws ... We would like to know Toshiba's understanding on this question, and whether it has arranged special measures for this."
In the last decade the company had to re-orient itself when its once-mighty photographic film business was crushed as digital cameras swept the marketplace. Its aggressive repositioning during that time led to record profit.
An example of its push into the medical arena includes its 2008 purchase of Toyama Chemical, whose Avigan drug has been deeply involved in battling the Ebola virus. Then in 2015 it snapped up U.S. biotech firm Cellular Dynamics for $307 million, according to Bloomberg. That company is involved in the production of human-induced pluripotent stem (iPS) cell lines and tissue cells. IPS cells can develop into any body cell – and may one day let damaged organs regrow.
Now, said Sukeno, the company would like to move more into regenerative medicine, as well as additional pharmaceuticals.
The plan has been met with approval by SMBC Nikko analysts, who stated in their Fujifilm research in May, that "as a stock catalyst, we have said that a move into the black for the pharmaceuticals business could provide a new basis for the market to revalue the firm," according to Bloomberg.
Sukeno moved into line to take over for Chairman Shigetaka Komori – credited with Fujifilm's turnaround – when he replaced an ailing Shigehiro Nakajima, who left due to ill-health, the financial news service reported.