por
Lauren Dubinsky
, Senior Reporter | August 28, 2014
From the August 2014 issue of HealthCare Business News magazine
Health care reform is changing every aspect of health care today
and the hospital C-suite is not immune. Cost reduction and operational efficiency have now made it to the top of the executives' lists of main priorities.
Paul Keckley, managing director of Navigant Center for Healthcare Research & Policy Analysis, spoke with DOTmed Healthcare Business News about the challenges facing executives and how they are going to thrive in the future.
The changing landscape

Quest Imaging Solutions provides all major brands of surgical c-arms (new and refurbished) and carries a large inventory for purchase or rent. With over 20 years in the medical equipment business we can help you fulfill your equipment needs

Keckley says that there are three convergent tsunamis in health care right now. In order for a hospital to be successful, the executives will have to find ways to counteract them.
Restructuring the payor market is unintentionally exposing hospitals to more "bad debt." "Larger numbers of people are insured, but most of those people with copayments will leave those unpaid and most of the payments from the Medicaid expense will not cover the cost of delivering the service," says Keckley.
For Medicare and Medicaid payment, hospitals are still operating under a federal model. Keckley says that Medicare is going to continue to make cuts and market basket updates.
Additionally, the third party payor market is repositioning itself and they're making negotiations a lot tougher, says Keckley. They now want steeper discounts and better deals.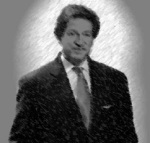 New priorities
Keckley says that there are five business imperatives to focus on in the future.
Executives need to find every way to cut costs, but also need to be compliant with performance mrisk issues to avoid paying penalties ranging from fraud to unnecessary care.
They need to shift from organizing and delivering products and services to focusing on value-based payment, says Keckley. They also have to think in terms of scale and consider how big the enterprise should be and how to get there.
Lastly, innovating how they carry out each of the imperatives is important, says Keckley. When he was an executive at Vanderbilt University Medical Center, he would think a lot about whether the hospital should reward people based on performance or seniority.
He had to find a way to "organize the physicians where they took as much responsibility for the cost and efficiency of care as they did outcomes and safety."