From the March 2014 issue of HealthCare Business News magazine

Midwest Hand Surgery Auction Closing 5/26 at 8PM. Hologic Fluoroscan Insight-FD Mini C-Arm, Nuvo Dual-Lamp Surgical Lighting System W/Control Panel, Ritter M11 Ultraclave Automatic Sterilizer & More! 2 Day Women's Treatment Center Auction Coming Soon!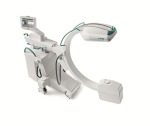 Mobile C-arm
Ziehm Imaging presented the Vision RFD Hybrid Edition at Arab Health in late January. The unit is the first fully motorized mobile C-arm tailored exactly to hybrid OR requirements. The unit includes intuitive joystick operation, a 25 kW generator and various safety functions like Distance Control.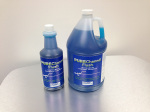 Instrument channel cleaner
PURE PROCESSING LLC, announced the launch of PUREChannel Flush Instrument Channel Cleaner, a multi-enzyme and surfactant formulation designed to remove organic material inside the narrow channels of flexible and rigid endoscopes. PureChannel Flush cleaner is recommended for use in the PureStation system, in automated cleaning systems and sonic irrigators, and for manual pre-cleaning and cleaning processes.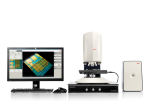 Combined confocal and interferometric optical profiler
Leica Microsystems launched the Leica DCM8 for non-destructive three-dimensional surface profiling. The instrument is a combined confocal and interferometric optical profiler. Users will be able to meet their specific surface metrology needs — with lateral resolution up to 140 nm via confocal microscopy and vertical resolution of up to 0.1 nm with interferometry.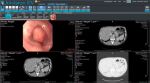 Zero-footprint universal viewer
TeraMedica recently introduced Univision EV, a universal image viewer with an advanced toolset that enables full-resolution visualization of a full range of DICOM and non-DICOM images anywhere, anytime on any device. New Univision EV is a browser-based, zero-footprint viewer supporting display of all standard image formats for any modality and department in native format. It offers an advanced image manipulation toolset that includes sophisticated 3D reformatting, multi-cine, side-by-side comparison and more.