por
Lauren Dubinsky
, Senior Reporter | March 20, 2014
From the March 2014 issue of HealthCare Business News magazine
The global financial crisis hit in 2007,
leaving no country or region unscathed. In the Middle East, health care projects were put on hold because the money to fund them dried up. Fast forward seven years, and some countries in the Middle East are once again thriving.
The health care budget for Saudi Arabia is sky high, hospitals are sprouting up left and right, and the kingdom is looking to become a hub for medical tourism. Dave Panther, director of Arab Health, spoke with DOTmed HealthCare Business News about this exciting new era of growth for Saudi Arabia and Dubai.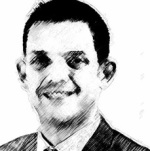 Record high spending

Quest Imaging Solutions provides all major brands of surgical c-arms (new and refurbished) and carries a large inventory for purchase or rent. With over 20 years in the medical equipment business we can help you fulfill your equipment needs

"I think generally the region has seen now an increase in spending and they are looking to the future," says Panther. "There's obviously a lot more people moving here to live as well, so I think the increased demand for health care facilities has spurred that growth of spending."
In December, Saudi Arabia set its 2014 budget spending at a record high 228 billion dollars. This reflects the government's continuous efforts to upgrade the human and physical infrastructure, stimulate economic growth and meet the needs of a rapidly growing population.
The health and social affairs portion of the budget was raised 8 percent this year, making it 12.9 percent of the total budget. Projects in the works include 34 health care facilities with 11 new hospitals, 11 medical centers and two medical complexes.
Hospital growth
"We've seen a lot of new projects that have been announced in Dubai," says Panther. "We know that Saudi Arabia is building hospitals left, right and center across the kingdom."
A new teaching hospital and related medical college are set to be built in Dubai in the near future. It will train doctors and health care professionals but the hope is to also treat around 40,000 patients a year, Panther says.
The 300-bed University Hospital located in Dubai Silicon Oasis will open its doors in 2017 and employ at least 4,000 people. The affiliated Fakeeh Medical University will open in 2019.
Not only will these projects cater to the growing population in the Middle East, they will also boost medical tourism. According to the Pew Research Center, the Muslim population in the Middle East and North Africa is expected to grow by more than a third in the next 20 years. It's estimated to increase from 321.9 million in 2010 to 439.5 million by 2030.