por
Loren Bonner
, DOTmed News Online Editor | May 21, 2012
From the May 2012 issue of HealthCare Business News magazine
"My opinion is, and data shows, that the market has engaged in digital mammography as the technology leader for breast imaging," she says.
But it's taken some time to get here.
In 2000, the FDA approved GE's digital mammography system, the first FFDM system in the U.S. Initially, sales spiked because of early adoption, then evened out before increasing again about five years ago when Congress established Medicare reimbursement rules for digital mammography.

Quest Imaging Solutions provides all major brands of surgical c-arms (new and refurbished) and carries a large inventory for purchase or rent. With over 20 years in the medical equipment business we can help you fulfill your equipment needs

Additionally, the FDA downgraded the risk classification of the devices in 2010, which allowed many OEMs to bring their digital mammography products to market in the U.S.
Through an acquisition of Sectra's FFDM equipment product line, Philips entered the U.S. digital mammography market just last year with MicroDose Mammography. Prior to that, Philips was manufacturing a digital mammography product that was only cleared for sale outside the U.S.
OEMs move to differentiate their portfolios
Today, digital rules the mammography market in the U.S.
"All of our new U.S. systems are digital. There are still analog systems that are installed and we service them and do contracts, but the core of our business is digital mammo," says Hologic's Hall.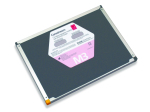 Although the majority of U.S. imaging facilities operate digital mammography equipment (only 20 percent of the mammography market remains analog) the technology remains the same. Instead, OEMs have concentrated on enhancing design and workflow features.
"The challenge is getting our customers to invest in those features," says Siemens' Okken.
Siemens' MAMMOMAT Inspiration digital mammography system is a second generation digital platform with special mood light panels and soft coloring. The system also has optimal compression functionality that tells the technologist when full compression is reached on a patient.
"The system design was basically focused on the patient so that our customers could bring in more patients and the patients could feel more comfortable in the imaging environment," says Okken. Philips markets its MicroDose Mammography as a reduced radiation dose to the patient. "Low-dose differentiates us in the market. And one of the biggest concerns we hear from women is dose, and a reason they cite for not getting the exam," says Kim Holttum, senior director of global marketing for Philips Women's Healthcare.