By Dr. Raymond W. Liu, and Dr. C. Matthew Hawkins

The healthcare industry is at a tipping point. Patients personally engage in their care more than ever and seek treatment options that are less invasive and more promising.
At the same time, the Biden administration has reinvigorated the push toward value-based care that prioritizes value over fee-for-service. These factors are forcing hospitals and healthcare systems to rethink their care delivery model in order to diversify their portfolios and provide high-quality patient care. What if one particular specialty could help the healthcare system meet these critical goals?
Interventional radiologists (IRs) are leading the way in the transformational shift toward value-based healthcare. Estimates predict the IR market to be valued at $29.2 billion by 2024 — a 6.1% compounded annual growth rate, creating opportunities for high-quality, cost-conscious treatments. As the field's advancements in research and cutting-edge technological treatments expand, so too has the role of the interventional radiologist in patient care. Leveraging the skills of IRs and giving them a larger role in the care team can help hospitals and health systems generate revenue, reduce costs, and improve both patient care and the patient experience.
Interventional radiologists generate revenue and drive growth
Interventional radiologists are projected to increase outpatient procedures by 23% over the next ten years, providing hospitals a tremendous growth opportunity. IRs perform highly efficient procedures with short recovery times, ideally suited for outpatient and lower cost free-standing centers. The specialty also has the capability to effectively manage outpatients after discharge, avoiding readmissions and potentially leading to additional cost savings. One model of a hypothetical IR clinic predicted $992,000 in annual charges and collected revenues of $298,000 as a result of robust outpatient IR care. IR is expected to lead in growth among some of the most lucrative specialties. By contributing positively to the bottom line, IRs help administrators focus on growing their reach and generating new revenue streams.
From a competitive standpoint, IR provides cutting-edge care that uses its advanced technological reputation to influence patients' care decisions. Having robust IR capabilities in the inpatient setting could aid in attracting more patients. From an ambulatory perspective, one health system experienced a 722% increase in Evaluation and Management billing charges over three years as a result of their IR inpatient care, with work relative value units (wRVUs) increasing by 669%. As more patients look for innovative treatments that are less invasive and require a shorter recovery time, demand for IR treatments will most likely continue to grow.
A prime example of this successful model is Mount Sinai Hospital in New York, where the IR department moved from having 65% of IR treatments conducted as inpatient procedures to 65% of them conducted as outpatient procedures, which led to substantial growth. Mount Sinai Interventional Radiology started with one hospital with five IR rooms and five staff members and grew to six hospitals with 13 IR rooms and 10 IR staff within 10 years. As a result, they increased their revenue tenfold.
Containing costs
When patients are treated by an IR, the benefits extend well beyond the patient experience to the overall quality and cost of care. IR treatments can lower the costs for hospitals and insurers — without sacrificing high-quality outcomes. This also aligns with risk-based payment models, making IR services well positioned for the shift to value-based care.
IR treatments often result in fewer interventions and complications, along with shorter length of stay, particularly as part of a broader patient care team. For example, Brigham Health in Boston embraced the technical skills of IRs, assigning them a leadership role in efforts to prevent central line-associated bloodstream infections (CLASBI). As key members of the Vascular Access Team, IRs were empowered to object to inappropriate central lines often being left inside patients "just in case." This innovation, which leveraged IRs' skill sets and abilities to assess optimal quality-care standards, led to a decrease in CLASBI from 106 to 80 per year, saving potentially $1.2 million in direct Agency for Healthcare Research and Quality (AHRQ) costs and approximately $500,000 in new admissions.
These positive impacts are strongly felt in rural settings. Here, homebound patients and those in assisted-living facilities often face daunting logistical and financial challenges in finding specialty hospital care. But IRs have the skill set and technology that allows them to reach this patient population outside the hospital. In Highland, Indiana, for example, a group of primary care physicians saw many patients struggling to reliably access care because they lacked transportation, faced care-coordination challenges, and did not receive adequate case management. The team engaged an interventional radiologist to provide critical treatments outside the hospital, such as ultrasound-guided needle biopsy, gastrostomy tube management, paracentesis and thoracentesis, wound care, and drug infusions. Within 12 months, the practice treated more than 1,000 patients, reduced emergency department usage by 77%, and cut hospital readmissions by 50%. Patient satisfaction scores increased from 17% to 84%.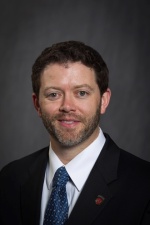 If hospitals and health systems embrace this outpatient model, they could potentially cut costs by avoiding unnecessary admissions and providing patients the care they need. An IR can help make this happen. And, as evidenced by the Indiana case, they can also improve patient outcomes at the same time.
Delivering quality care
IRs harness the power of advanced imaging to see inside patients' bodies and treat complex conditions less invasively and more precisely. As skilled collaborators and problem-solvers, IRs add their expertise to improve outcomes of multiple procedures to make care safer. Patients have a positive experience and go home with an improved quality of life.
Patients further benefit by decreased time away from work and family and reduced out-of-pocket expenses for deductibles and travel. Having IR services available on the weekends can reduce hospital length of stay and even progress patients toward an early discharge. Decreasing length of stay also benefits the hospital's bottom line. Analysis shows that speeding up some procedures saves 200 to 500 patient days, producing savings of $5-$10 million or more.
IRs have tremendous impact for disease management, such as postpartum hemorrhaging, a serious condition resulting in loss of fertility and possible death. Hysterectomy, a very common treatment, often leads to longer hospital stays, loss of fertility, and higher hospital charges than the alternative IR treatment, known as uterine artery embolization (UAE). When IRs are included in the care team, they perform UAE to control bleeding, allowing new mothers to benefit from a safer, less invasive procedure that may preserve their ability to have children.
Interventional radiology has emerged as a valuable new specialty that can be a dynamic force in patient care teams. By working across specialties and throughout the whole body, IRs have a uniquely valuable perspective. As patients demand innovative approaches with less down time, hospitals and health systems should look to IRs to grow their business, provide cost-effective care for complex conditions, and enhance the overall patient experience.
About the authors: Raymond W. Liu, M.D., FSIR, is an interventional radiologist at Massachusetts General Hospital and the Society of Interventional Radiology's Health Policy and Economics Division Councilor. C. Matthew Hawkins, M.D., FSIR, is an interventional radiologist at Children's Healthcare of Atlanta and chair of SIR's Economics Committee.