By Adam Fairbourn

Overutilization of advanced diagnostic imaging procedures, such as MR and CT, has been scrutinized as one of the drivers of rising healthcare costs in the United Sates.
The Protecting Access to Medicare Act of 2014 and annual CMS Outpatient Prospective Payment Schedule rules continue to push payment reform for advanced imaging. Furthermore, alternative payment models and quality initiatives pressure radiology departments to show the value of their service line toward patient outcomes and overall population health. Public policy makers have paved the road for payment reform and the commercial payors will not be far behind.
With the rise of high-deductible health plans, savvy patients are shopping for health care, and payers are steering patients away from acute care hospitals toward less expensive ambulatory clinics. As the healthcare landscape moves closer to a retail-like model, the growing focus on pricing and cost is likely to intensify.
Because outpatient radiological services are widely considered a shoppable product, outpatient imaging clinics are a prime target of price transparency from payors and the aims of consumerism. Furthermore, the largest consumer of health care in the U.S., the Centers for Medicare & Medicaid Services (CMS), places specific cost pressure on MR and CT scan services in its recent CY 2021 proposed Hospital Outpatient Prospective Payment System rule.
Impact of CMS Cost-Charge-Ratio (CCR) calculation for MR and CT cost centers
Over the last six years, CMS has required contracted providers to report costing for MR and CT scan as separate cost centers in order to calculate the cost-to-charge ratios (CCRs), which it uses to determine the claims payment amount related to these services. Unsurprisingly, the costing data reported to CMS for these services was highly varied depending on diverse cost-allocation methods used by providers' financial accounting systems, according to the American College of Radiology. In particular, a large portion of reporting providers that average their overhead cost across facilities using a square-foot-allocation method severely underestimate the cost of CT and MR exams due to the high expense of the equipment.
Intuitively, spreading the cost of a multimillion-dollar MR system across all facilities allows other cost centers to share some of the capital cost burdens and provides a simple top-down accounting method. However, it also removes much of the direct capital cost of the equipment from the imaging cost center.
In recognition of this dilemma, CMS allowed time for providers to transition from the square-foot method to more direct-costing methods by excluding costing data from providers who use the square-foot allocation method. The exclusion of costing data from these providers ended Jan. 1, 2020, with CMS applying the payment impact of 50% of providers (regardless of cost allocation method) for calendar year 2020 and 100% of the payment impact for CCR calculations starting Jan. 1, 2021. Unless providers move to more direct-costing methods for CT and MR cost centers, CMS reimbursement for these services will likely take another hit on top of already shrinking reimbursement.
How to evaluate radiology costs and why it's time to do it
Given the projected policy changes and the impromptu restart of nonemergent imaging due to COVID-19, it's time for diagnostic imaging leaders to start the conversation with their financial accounting counterparts. Radiology leaders should start by asking: "How is cost being measured for our cost center and how is it reported?"
Next, cost-accounting systems should be established with the goal of shifting to recommended cost reporting requirements along with optimizing the value chain to create value and reduce waste. Many experts tout time-driven activity-based costing (TDABC) as a cost-accounting method that can help drive value in the radiology setting. Cost accounting can be very complicated and methods like TDABC require additional recording that is beyond traditional accounting. But it is crucial that radiology leaders stay highly engaged and allocate appropriate resources to achieve long-term results. The benefits may not be apparent overnight, but those providers who are early adopters of methods such as TDABC could enjoy an early-mover advantage over regional competitors.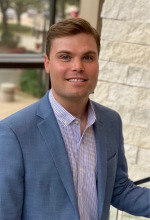 Regardless, critically examining costing methods in radiology could help mitigate looming reimbursement cuts for radiology services and help promote the value of Radiology services in the continuum of care. As CMS remains committed to payment reform, and commercial payors or patients become more involved, Radiology leaders have a golden opportunity to rise to the occasion.
About the author: Adam Fairbourn manages a portfolio of national GPO contracts covering diagnostic imaging equipment. Leveraging 10 years of clinical experience and advanced study healthcare economics, Adam serves as a Vizient SME for diagnostic imaging equipment, and works to align contracting strategies with current regulatory and market forces.