With reimbursement challenges seemingly the mantra among healthcare providers today, minimizing preventable patient health issues to maximize the take of money put toward outcome-based care is on the minds of many.
When it comes to patients with chronic conditions however, the challenge isn't just managing their care in the hospital, it's making sure they get back for checkups and health maintenance. For lower-income patients who can't afford a vehicle, or for physically impaired patients who can't safely drive and don't have friends or family to turn to for transportation, making sure they show up for their checkups can be a challenge for providers. Taxis and other ride services can help fill the gap, but taking the onus of out-of-pocket expense and scheduling off the patient is an important consideration. Having a health-centric solution could be an even better answer. Enter Ride Health.
Ride Health founder and CEO, Imran Cronk, launched the company in 2016. The company isn't an Uber or Lyft clone. In fact, it doesn't provide rides at all. Instead, it acts as a facilitator for transportation companies and hospitals. "It all centers on our platform that a care coordinator or a social worker uses to document the mobility needs and communications nuances of their patients. From there, they can create ride requests, a one-way ride for a discharge, a roundtrip for an appointment, a recurring ride for ongoing treatment like chemotherapy or dialysis or some other maintenance plan," Cronk says.
Hospitals connect to the platform to submit patient transportation requests. The request is filtered into Ride Health's fleet engine, which is a database of transportation providers the company has agreements with. "We store all the information about transportation providers in our fleet engine. That helps us match requests and qualify first, based on geographic area, hours of operation and service level capabilities. Then, we rank based on cost and quality metrics in order to be responsible stewards of our clients' budget dollars while balancing patient satisfaction," Cronk explains.
The passenger/patient doesn't have to be concerned with scheduling or payment. Their only interaction is through a text message or voice call – depending on their access and preference – to let them know their driver is on the way or has arrived.
The hospital pays for rides scheduled through the company on a monthly basis. A single bill is sent to them and Ride Health gets the payments to the transportation providers. In addition to the actual cost of the ride, the hospital pays an administrative fee to cover the costs of the platform.
With hospitals being particularly wary of any additional expenditures today, Ride Health needs a healthy justification for an increase in cost for ride services. Cronk says the value delivery is there.
First, there's documentation. When a ride request is created, it gets updated to the EHR and documented in the patient's chart as a non-clinical appointment. Data is also collected on the transportation provider's side regarding their on-time arrival rates, trip offers they accept, and passenger satisfaction ratings. That information continually updates to provide insight for hospitals when they're deciding whose service to use. Information is also shared with the hospital in real time as far as patient pickups, in transit and arrivals. This can help hospital workflow for incoming patients by letting staff know if there's a delay or a cancellation (a patient is late or a no-show for their ride) and provides flexibility for rescheduling or shuffling that can improve overall patient satisfaction — one of the benchmarks of the current reimbursement climate.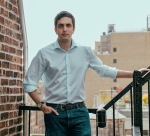 With the EHR integration, it also provides metrics so a healthcare provider can determine if they need to work harder on outreach to certain patients. For example, if a patient is a no-show, why did that occur? Do they have mobility issues that make it difficult to meet the vehicle? Does a social worker need to reach out? Do they need an earlier same-day reminder to be ready in time?
On the flipside of the travel, patients who can be discharged don't always have rides available, especially during work hours if they're depending on a family member. By arranging a ride service to pick them up after discharge and get them home safely, hospital resources are freed up sooner, decreasing costs and improving utilization.
Cronk says their service currently works with transportation providers in 30 states, mostly in metro areas, and expects to increase to all 50 states by the end of the year.