The hazards of alarm fatigue are well documented in healthcare.
For almost a decade, ECRI Institute has considered alarm fatigue a major health technology hazard, and although progress is being made, perfecting alarm management remains a work in progress.
Historically, patient monitoring systems have been toward the top of the list when it came to technology causing fatigue due to unnecessary alarms. Today, some patient monitoring companies are offering features that allows for customizable alarm limits based on the patient's baseline reading. Innovations like this allow clinicians to tailor notifications based on a given patient's specific condition instead of using default limits that may be too wide or narrow for the individual.
"As part of our evaluations we spoke with hospitals that use these monitoring systems," Priyanka Shah, senior project engineer of health devices at ECRI, told HCB News. "The common theme is that these data are very helpful for them to make a case, to modify alarm limits or to change the priority of certain alarms."
Another way to curb unnecessary patient monitor alarms is to visualize the data and discover patterns. Nihon Kohden created a platform called Aware Alarm Management that gives clinicians a report listing the times that each device set off an alarm. It shows all the different alarm incidents, enabling the hospital to quantify how well their alarm management strategies are working.
"Over one week they could assess all of the alarms that are happening on a particular unit and then implement a new strategy, such as replacing ECG leads every 24 hours," said Elias Bitar, director of patient monitoring, marketing and business development at Nihon Kohden. "Then, over the next week, they can actually track to see how effective that policy has been at reducing alarm fatigue."
ECG leads are commonly considered a nuisance alarm since they often occur when there is not a cardiac event, according to Shah. Still, failing to recognize and address a leads-off alarm may cause higher-priority alarms to not sound despite a serious cardiac event.
GE Healthcare takes a command center approach to addressing alarm fatigue. Its Digital Central Monitoring Unit (DCMU) is staffed with dozens of trained technicians that constantly monitor the flow of patients' cardiac data. For instance, if a lead wire has been off for too long or a patient's heart rate is too high or low, the technician will send a broadcast alert to a specific care team in the form of a text message or phone call.
Beaumont Health in Michigan leverages DCMU for several of its facilities. Each technician, including the DCMU staff, is equipped with a comprehensive communications platform called Mobile Heartbeat that enables technicians, nurses and doctors to collaborate via either a mobile device or desktop app.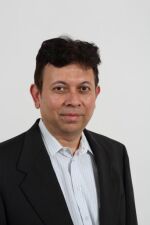 "The overall theme is that if we bring together as much data on the patient as possible, clinicians can make better decisions," said Ajay Parkhe, general manager GE Healthcare Monitoring Solutions. "EMRs are still focused on documentation and legal coverage, less on clinician decision support. In the future, data liquidity will improve, and the focus will be on better decision making."
For Philips, addressing alarm management means working with hospitals and clinics to understand workflow and processes that help define the right staff responses to these alerts.
"We support clinical change management with our professional services and enable staff with data by leveraging alarm data, analytics and audit logs exported from our systems," said Peter Ziese, business leader of monitoring analytics at Philips.
The company offers a clinical decision support tool called Alarm Advisor that provides feedback on how clinicians are responding to each alarm. By tracking silencing behavior, it can alert the clinician when a patient's warning system is too sensitive because their threat threshold might not be set properly.
Integrating patient monitors with the EHR
Interoperability has emerged as a holy grail in healthcare. Getting disparate systems to communicate and play nice with each other is a departure from how solutions were historically developed, but manufacturers have heard the call. Ultimately, interoperability breaks down antiquated silos and allows providers to get patient data from one place to another in a way that fits their workflow.
Last year, Nihon Kohden released NK-HiQ Enterprise Gateway as an interoperability platform for their entire ecosystem. It features different applications based on what the facility wants to connect to — with the electronic health record being a common choice.
Philips is working with industry partners to make it easier to share information between systems. The company envisions a future in which the complete patient record, including patient physiological data, can be used to guide decision making at the bedside, a central station or a mobile device.
"Developing technologies will be complementary to the EHR — as opposed to an out-and-out replacement — since the EHR was designed in response to Meaningful Use," said Ziese. "The EHR will play a supporting role in the more exciting technologies related to predictive algorithms etc., and the 'platformization' of healthcare."
In terms of which facilities are making the most inroads with EHR integration of patient monitors, ECRI Institute has found it's more prevalent in higher-acuity care settings such as the intensive care unit. Although adoption is growing in the lower acuity care areas where spot check monitors are traditionally used, the demand is greater where patients are continuously monitored.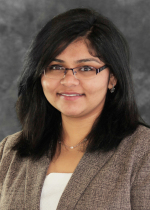 "EHR integration is complex and expensive, which has led to slower adoption on the lower acuity care settings," said Shah. "For hospitals, it makes more sense right now to integrate it with the higher acuity patient monitors."
The next generation of patient monitors
AI requires a repository of good (patient de-identified) data that provides an actionable outcome. While progress has been made in recent years, Shah said more work needs to be done before patient monitors are truly tapping into these sophisticated algorithms on the clinical level.
"When patient monitoring vendors tell us they have new features that use AI, we want to dissect what they really mean by AI because it has many different interpretations," she said. "From our experience, vendors use the term AI and machine learning but when we ask in-depth questions, we don't get the responses that would convince us completely."
Although smart algorithms for patient monitoring may not be making the same kind of progress that's being seen with imaging, for example, there is plenty of reason to believe that big data will play a bigger and more important role as new technology rolls out.
"Today, patient monitors provide excellent surveillance over patients, especially continuous monitors used for the critically ill," said Ziese. "In line with what we're seeing in other industries where technology is becoming more predictive, patient monitors will move from displaying patient data to predicating patient status, helping to guide personalized decisions in treatment for each member of the care team."
He believes that the patient monitors of tomorrow will be able to assess changes in response to therapy, simultaneously navigating multiple conditions and sharing changes in patient management plans in real-time with the appropriate care providers.
Although strides have been made with regard to wireless patient monitoring, there are still a lot of wires near the patient. GE's Parkhe predicts that as many parameters become wireless disposable and allow early ambulation and patient comfort, the company will become more of a software business.
Nihon Kohden uses a hospital's existing Wi-Fi infrastructure to deploy telemetry devices instead of installing a traditional antennae network. This allows for telemetry transport in more areas of the hospital at a much lower cost. Expanding on its work with Wi-Fi connectivity, the company partnered with AT&T last February to incorporate 4G and eventually 5G, so that patient data can be shared and sent to the cloud regardless of where the patient is.
"If a patient comes from their home to the hospital then you would have access to all of the data that was measured on the patient at home," said Bitar. "There will be infrastructure in place where all the systems can connect."