Equipos y herramientas de prueba
Test Equipment and Tools – Escoja por favor una categoría abajo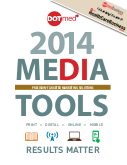 Media Kit: PDF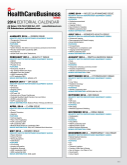 Editorial Calendar 2014 - PDF
Lo más reciente Test Equipment and Tools Noticias:
GHX Increased Trading Partner Relationships by 26 Percent in 2013 and Hit a Single Month Record: $5 Billion Transaction Dollar Volume in October.

Integration will provide clinicians with patient medication history and other vital data.

Study promotes radiation protection for children.

But big imaging cuts still in the works.

28K jobs added to the sector in November.