Unfortunately the Tonocap Monitor (listing #1185901) has been sold or is no longer available. Please browse the listings below to find another item that may match your search criteria.
Navigate between different listing types using these quick-access tabs
Búsqueda avanzada
Popular Models
Quick Links
Monitor Equipment Listing Search Results: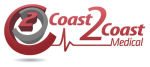 We Buy & Sell many makes and models of Patient monitors, telemetry units, modules and more. Call today to place an order or receive pricing for your surplus equipment. 800.388.4078.
We specialize in providing the highest quality new, pre-owned or refurbished medical equipment in the industry. We offer medical equipment from every manufacturer in every specialty. Contact us today at 815-923-4900.

Listings
Date Posted/
Listed Price
Certified
1.

Silogic Arc 2000 Vet EKG monitor ...

view more
November 24

Asking Price:
$599 USD
Errol Krupman / Absolute Medical
phone: +1 (845) 406-4222
2.

COLIN PRODIGY II PRESSMATE VITAL SIGNS PATIENT MONITOR...

view more
November 24

Asking Price:
$1,099 USD
Errol Krupman / Absolute Medical
phone: +1 (845) 406-4222
3.

Medical Monitor Model ET19F76M Contact for more information, pricing offers & payment options The sale of this item may be subject...

view more
November 23

Asking Price:
$250 USD
Luke Monteleone / Global Med Systems
phone: +1 (631) 676-5151
4.

Intermedics RX5000 Programer Contact for more information, pricing offers & payment options The sale of this item may be subject by...

view more
November 23

Asking Price:
$200 USD
Luke Monteleone / Global Med Systems
phone: +1 (631) 676-5151
Doctors Depot is the industry leader in refurbished and reconditioned medical equipment. We specialize in anesthesia machines and patient monitors and only offer fully restored products. Call 800-979-4993

5.

ICS Medical Optical Stimulation Instrument Model NOS-30 Contact for more information, pricing offers & payment options The sale of...

view more
November 23

Asking Price:
$50 USD
Luke Monteleone / Global Med Systems
phone: +1 (631) 676-5151
6.

Tracoustics Medical Instruments ENR-200 Monitor Contact for more information, pricing offers & payment options The sale of this item...

view more
November 23

Asking Price:
$80 USD
Luke Monteleone / Global Med Systems
phone: +1 (631) 676-5151
7.

* IntelliSense Omcron HEM-780 BP Monitor ====================================== Please inquire if you would like more...

view more
November 19

Asking Price:
$149 USD
Sam Weiner / The Alternative Source Medical
phone: +1 (847) 419-0123
8.

Product details Manufacturer : SPO Medical Item: PulseOx 5500 Finger Oximeter Unit W/ Storage Pouch (SpO2 PR Monitor) Model/Cat # ...

view more
November 17

Asking Price:
$75 USD
Asif Bhinder / Medicka
phone: +1 (763) 259-8018
USOC Medical provides biomedical equipment repair solutions to healthcare facilities, clinics & medical companies. We are committed to providing superior healthcare service & products. Contact us today at 1.855.888 USOC(8762)

9.

Product details Manufacturer : SPO Medical Item: PulseOx 5500 Finger Oximeter Unit W/ Storage Pouch (SpO2 PR Monitor) ...

view more
November 17

Asking Price:
$62 USD
Asif Bhinder / Medicka
phone: +1 (763) 259-8018
10.

Monitoring System: DOES NOT include power supply. ** Please reference item #150330-0336-18 when contacting us about this...

view more
November 10

Asking Price:
$65 USD
Ron de Ru / NorthWest Supply
phone: +1 (888) 649-6497