Unfortunately the SONOSCAPE S8 Ultrasound - OB / GYN - Vascular (listing #1277978) has been sold or is no longer available. Please browse the listings below to find another item that may match your search criteria.
Navigate between different listing types using these quick-access tabs
Búsqueda avanzada
Quick Links
OB / GYN - Vascular Equipment Listing Search Results:

El mejor soporte para sus necesidades de equipamiento en diagnóstico por imágenes cerca de usted y en su propio idioma.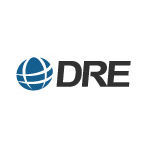 Visit DREmed.com for a wide selection of Ultrasound Machines . We have professionally refurbished units from major brands such as GE, Philips, Siemens, Acuson, Medison and many more.
Listings
Date Posted/
Listed Price
Certified
1.

Sonoscape S9 Portable Ultrasound for Sale S9 is born as the new generation ultrasound product out of constant innovation and...

view more
July 29

Greg Kennebeck / ProMed Solutions, Inc.
phone: +1 562-326-5720 x1427
(3)
2.

Sonoscape A6 Portable B/W Digital Ultrasound with L745 Linear Probe OR C351 Convex...

view more
July 15

Asking Price:
$4,000 USD
3.

SONOSCAPE S2 NEW LOWEST PRICES GUARANTEED , WE WILL BEAT ANY PRICE. CALL FOR PROBE COFIGURATION VASCULAR, OB/GYN, 3D, VAS....

view more
July 14

Rob Raymond / Dr's Toy Store
phone: +1 954 457 0075
(8)
4.

S6BW is a genius of B/W HCU system.Small yet powerful function, Light weight but uncompromising ability. The S6BW is designed to be an...

view more
July 04
Stojan Bozinovski / KEEBOSHOP
phone: +1 1630 8882888
(5)
We offer highest quality new & refurbished ultrasound systems, transducers & parts from leading manufactures. As well as lease, finance, service & buy back used systems at top dollar. P.1.855.247.8662 | E. info@vomark.com

5.

Sonoscape mfg. sept. 2007. One linear probe and one Sony thermo Video Graphic printer UP-895MD plus one table. Good visual and working...

view more
July 07

Asking Price:
$3,500 USD
Dan Kongsted / Cervius Medical
phone: +45 4521633908
(4)